Nicki Minaj Saves DJ Mustard's 'Don't Hurt Me'
Mustard's been writing this same song for years.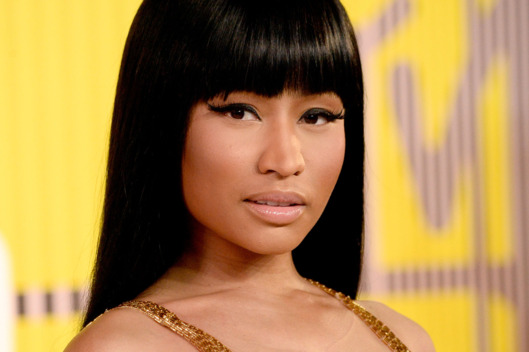 Cali rap maestro DJ Mustard returned last night with "Don't Hurt Me," a new single co-starring Nicki Minaj and Chicago R&B whiz Jeremih. It follows January's Travis Scott–assisted sex romp "Whole Lotta Lovin'" in stretching Mustard's lean, hooky productions out from hip-hop into dance music, pairing feisty vocals and pillowy synth lines like some forgotten '90s Europop gem. Problem is, Mustard's been writing this same song for years: He stumbled on the formula with Ty Dolla $ign on 2013's sleek "Paranoid" and pushed successful facsimiles with Jeremih on "Don't Tell 'Em," Chris Brown on "Show Me," and Nelly on "The Fix."
As a result, the new production on the new single doesn't feel fresh, and Jeremih's verse and choruses give the song a karaoke feel as they alternate between melodies cribbed from Juvenile's twerk classic "Back That Azz Up" and reggae star Diana King's '90s hit "Shy Guy." "Don't Hurt Me" is saved by an ace spot from Nicki, who finds time to flame an ex-boyfriend and tease rap rivals while skipping from bedroom jokes to basketball boasts. The wordplay's so cool and confident, Mustard practically kills the beat underneath it in reverence.