Please Only Refer to Rod Stewart As Sir Roderick David Stewart From Now On
Da ya think my knighthood is sexy?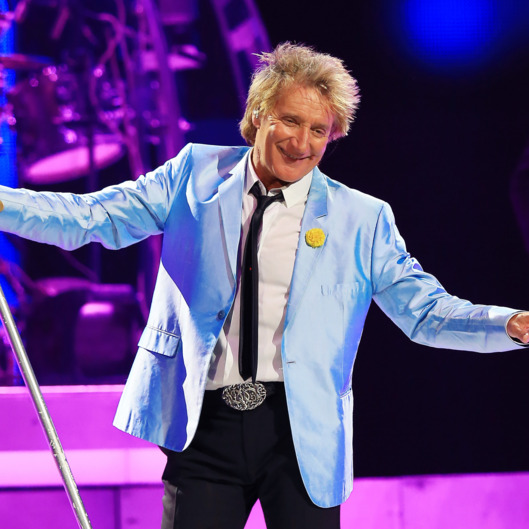 Rod Stewart is sailing, sailing home again 'cross the sea ... to receive a knighthood from Queen Elizabeth II. In celebration of the Queen's Birthday Honors List, Stewart was recognized for his decades-spanning music career — the septuagenarian rocker has sold more than 100 million albums worldwide — and dedication to various charitable causes. Stewart, who now bares the "sir" title, said during the ceremony that he has enjoyed a "tremendous career thanks to the generous support of the great British public. This monumental honor has topped it off and I couldn't ask for anything more ... I thank Her Majesty and promise to 'wear it well.'" Rounding out the honorees are Downton Abbey actress Penelope Wilton (what would Violet Crawley think?), soccer player Alan Shearer, astronaut Tim Peake, and TV presenters Ant and Dec. Perhaps celebrate this accomplishment with some karaoke.