Netflix Snags the Workaholics Creators and Seth Rogen for an Upcoming Noir Thriller; Nah, It's an Action-Comedy
It's going to be <em>"Die Hard</em> in a hotel."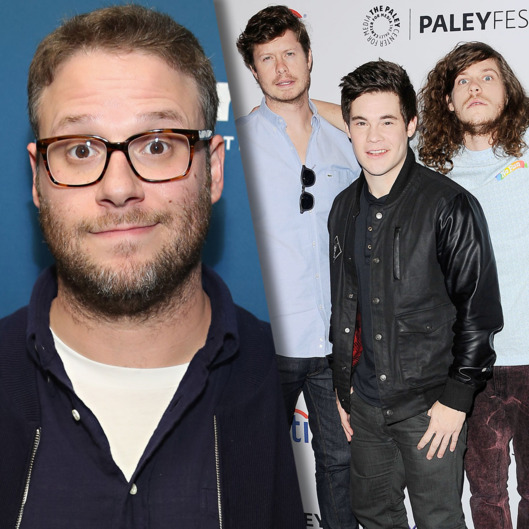 Watch out, Adam Sandler, some new princes of comedy are making their way over to Netflix. Workaholics co-creators Adam Devine, Blake Anderson, Anders Holm, and Kyle Newacheck will be working with Seth Rogen for a Netflix original action-comedy feature titled Game Over, Man! Devine, Anderson, and Holm will star; Holm wrote the script based on a story by all four of the Workaholics creators. Newacheck will direct, with Rogen, Scott Rodin, and Evan Goldberg rounding out a slew of producers. Little is known about the plot or narrative so far, although sources told The Hollywood Reporter that it'll be along the lines of "Die Hard in a hotel." Somebody please call Bill Paxton and ask for his reaction.