Watch Viggo Mortensen Get Psyched in an Exclusive Captain Fantastic Clip
The movie just won a big award at Cannes.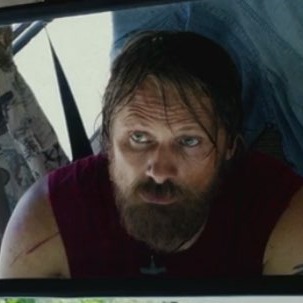 In a world where people are more connected than ever, the family in Captain Fantastic stands apart: Led by idealistic patriarch Ben (Viggo Mortensen), they live off the grid in the Pacific Northwest, hunting their own game, voraciously reading, and interacting with no one but each other. After Ben's wife dies, though, he and his six kids are forced to re-enter society, if only to attend her funeral. In this exclusive clip, we watch as Ben tries to rally his defeated children. Ben's wealthy father-in-law has forbid their scruffy tribe from crashing the funeral, though if there's anything that gets Ben going, it's injustice meted out by the rich and powerful. You can see how he turns his situation around in this clip, and check out the rest of their culture clash on July 8, when this film from director Matt Ross (who just picked up a trophy from the Un Certain Regard section at Cannes) hits theaters.