Shuffle Along Is Shuttering Because It Can't Survive Without Audra McDonald
The musical will close when McDonald leaves on July 24.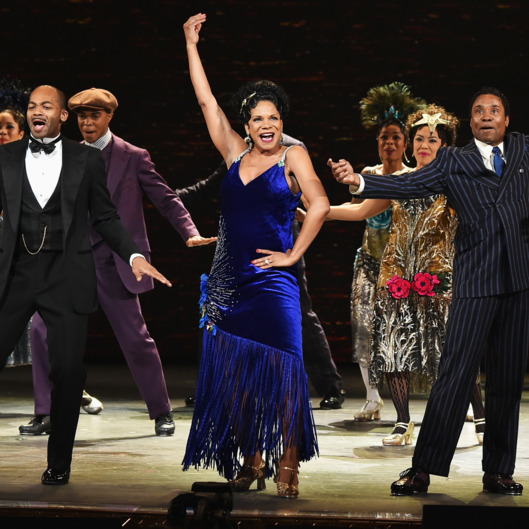 Shuffle Along is closing on July 24, as producers have determined that the show isn't financially viable without its star, Audra McDonald. McDonald, who announced a surprise pregnancy last month, was slated to take her maternity leave starting on the 24th and then return to the show in the fall. Musician Rhiannon Giddens and the show's choreographer, Savion Glover, were both already announced to fill in during her absence. Now producers say they must close the show because McDonald's box-office draw is such that Shuffle Along cannot sustain itself in the interim without her. Shuffle Along producer Scott Rudin explained: "It has … become clear that the need for Audra to take a prolonged and unexpected hiatus from the show has determined the unfortunate inevitability of our running at a loss for significantly longer than the show can responsibly absorb, and we have decided to close the show when she leaves on July 24." The musical received ten Tony nominations earlier this year, although, in a painful bit of irony, McDonald's performance was not among them.