Starz Renews Outlander for Seasons 3 and 4; As They Say in Scotland, 'Yay!'
The new seasons will be based on Diana Gabaldon's <em>Voyager</em> and <em>Drums of Autumn</em>.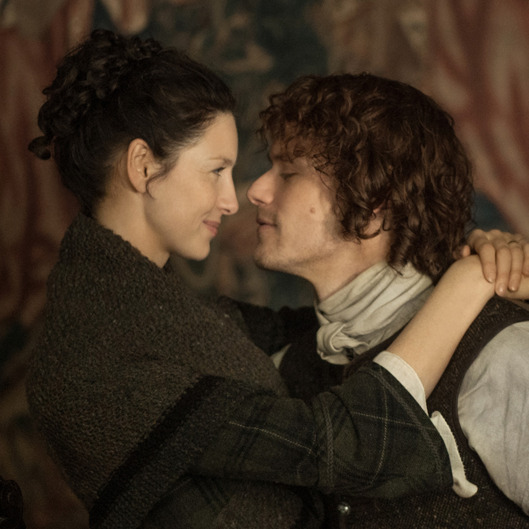 Outlander, a show about a woman who's sent into the past, might just wrap around to the present, give or take a couple hundred seasons. Starz has renewed the time-travel saga for two more seasons, which will be based on the third and fourth installments in Diana Gabaldon's eight-book series, Voyager and Drums of Autumn, respectively. (You can, of course, look up what happens in them, but we won't spoil that here.) The network hasn't specified the episode count for each season, but those seasons will surely have plenty of steamy sex scenes, gorgeous fabrics, and probably a bagpipe or two.