Cue the World's Most Regular-Sized Banjo: Steve Martin's Musical Bright Star Sets Closing Date
It'll shutter on June 26.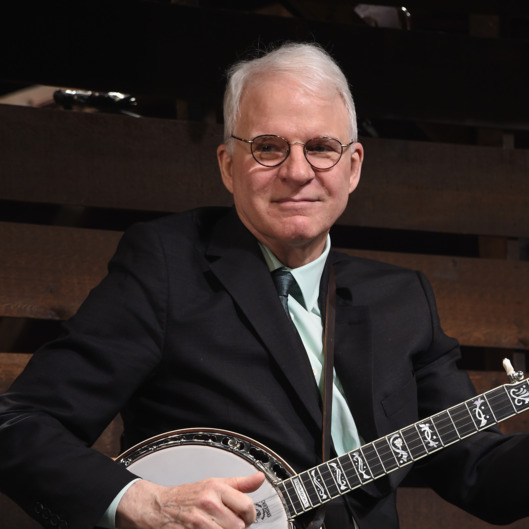 Steve Martin and Edie Brickell's musical Bright Star has set its Broadway closing date for June 26. The news comes after Hamilton shut Bright Star out at the Tonys, depriving the sales-starved show of some much-needed buzz. Martin wrote the book and co-wrote the music for Bright Star with Brickell, who also penned the lyrics. Set in North Carolina's Blue Ridge Mountains, Bright Star jumped between 1923 and 1945 and centered around a soldier newly home from World War II and an editor of a literary journal. At the Tonys on Sunday, Martin joked, "I would just like to remind everyone, the Tonys is not a competition — it's a fight to the death." The shuttering of Bright Star confirms the cold truth of those remarks; despite Hamilton's juggernaut success, most musicals run at a loss. Bright Star's closing also reaffirms the age-old folly in giving your work a potentially mockable name — the kind of name, for example, that enables comments like: Bright Star is going dark.