7 Best New Songs of the Week
Hear the NYU student's song that brought Pharrell to tears. Plus, Mitski and YG drop classics.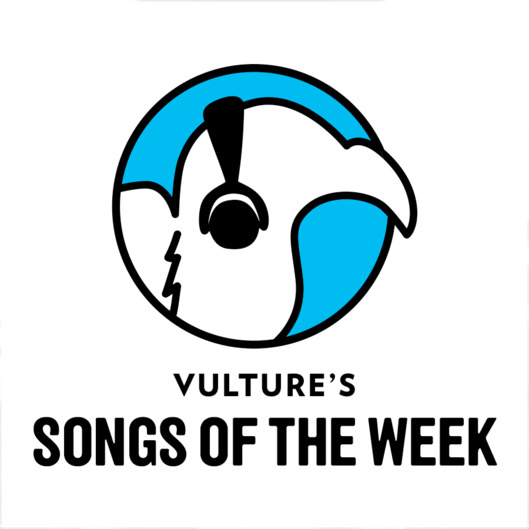 Every week, Vulture highlights the best new music. If the song is worthy of your ears and attention, you will find it here. Read our picks below, share yours in the comments, and subscribe to the Vulture Playlist for a comprehensive guide to the year's best music.
Mitski, "A Burning Hill"
By now, the music critic in your friend circle has told you about the new Mitski album. They've probably called it a masterpiece or quoted some Pitchfork review in praise of it. Normally, that kind of hype would be an immediate turnoff to me. But even I've been guilty of adding noise to the Mitski hype machine that she's the great Asian savior to all of White Indie America's problems. That's an unfair amount of pressure, but it exists only because everything you've heard about her new album, Puberty 2, is accurate. It's one of the best albums of the year, maybe even the last few years — so good, that I had trouble picking a best song among the best. Instead, I went with what resonates the most for me. "A Burning Hill" is the most sonically gentle song on the album (save for maybe "Thursday Girl"), performed acoustically. There's a reason it ends the album rather than the storm that plays out "Crack Baby" before it. Puberty 2 crashes into a quarterlife crisis so hard, Mitski should sound broken when it's all said and done. But she's a survivor, so she'll wear her white button-down and learn to love the littler things that make this crippling time in life worth getting up and walking through. It's a resilience worth honoring exactly as she does. —Dee Lockett (@Dee_Lockett)
Waxahatchee, "Home Game"
Out last Friday, Waxahatchee's Early Recordings is exactly that. While her acclaimed Ivy Tripp is sonically diverse with curious instrumentation, the EP is as simple as it comes. I've described Waxahatchee as folk on occasion, even though she's not, but she is singing and playing guitar and that's what we call folk music (volume 1 million). If anything, at least on these early recordings, she's a lo-fi singer-songwriter, like if Joni Mitchell was from Alabama and listened to the Thermals. It's a bit hard to pick a standout because the songs lack the dynamics of her later work, but it's always nice to gain a fuller picture of an artist you love. — Jesse David Fox (@JesseDavidFox)
YG, "Police Get Away With Murder"
Rap has spoiled us in 2016 with many at the front of the pack operating at peak levels. YG already proved he could make a modern-day gangster rap classic with his debut album; now he's proven he can do it twice. Still Brazy isn't just a gangster-rap revelation in that it's heavy on G-funk (now that DJ Mustard's out of YG's inner circle), tales about getting popped (not even on the block), and, well, gang life. It's gangster because it's political and pro-black in ways that would've made Eazy-E grin. You've heard about his censored anti-Donald Trump song, but he's not the only villain YG would like to take out. "Police Get Away With Murder," with its dense Hit-Boy production and YG's searing indictment of police brutality, serves as a spiritual sequel to "Fuck tha Police." It's angry, honest, and deeply essential. There might be better rap albums this year, but few will be more important or authentic than Still Brazy. —DL

Maggie Rogers, "Alaska"
It's rare that a song should have so much buzz and life from someone so unknown before it's even finished, but "Alaska" has quite the story. Maggie Rogers is a student at NYU like any other student NYU, except she's been part of a month-long master class taught by Pharrell. She's essentially been workshopping this song for weeks under his light direction, but it barely needed any. By now, you've probably seen the viral video of Pharrell's stunned reaction listening to a demo of "Alaska" with Rogers. It's the look of someone who's just heard a hit and wants to shout it from the rooftops; he couldn't even come up with a single critique. Finally, the finished song has arrived. Before Rogers played it for Pharrell, she explained wanting to marry the "banjo music" she's always known with the transformative dance music she fell in love with in France. She's not there yet, but "Alaska" sounds right on the cusp. Not of the Avicii folk-lite Pharrell was envisioning, but closing in on a self-assured understanding of all the elements of folk, pop, and electronic music an artist can balance to craft an outstanding piece of music. Never worry too much about genre; your sweet spot will find you. —DL

JONES, "Melt"
Summer is a time for seasonal lust, but that doesn't mean you can't slip on a puddle of love. JONES, the London singer of no relation to Tom or Norah, has a song for that exact moment when you catch yourself falling. "No matter what happens, we've got the heat. Come melt with me," she floats over the feather-weight percussion and bass. It's exactly the reassuring push you might need to just dive into capital-L love in the warmest months. —DL

Dreezy ft. Gucci Mane, "We Gon Ride"
That Gucci would find his way onto tracks with Kanye and Drake fresh out of prison was a given. But I'm more interested in where he'll end up now that his ear is back to the ground. Already, he's hopped on a song with fellow Southerner (and also recently incarcerated) Kodak Black on an early contender for street single of the summer, "Vibin in This Bih," off the 19-year-old's new mixtape. It's a good sign that Gucci's getting all the right intel on who's deserving of a Guwop feature. Case in point: his new collaboration with Chicago's Dreezy, presumably off her debut album. Dreezy has just one hit under her name ("Body" with Jeremih), but she's been paying her dues on the South Side for about as long as her 22 years have allowed. Gucci, unsurprisingly, sees the hustle. (Real always recognize real.) This whole song feels like a victory lap for the both of them — a promising start to all the inevitable co-signs to come now that Gucci's home. —DL

Azekel, "Linger"
Sometimes, artists who try to convey sensuality in song go too deep and end up in much more carnal territory. The art of the tease — mastered by Maxwell — is a skill, one Massive Attack collaborator Azekel nailed with "Linger." It's a meditation on the sense of touch, and how it never really leaves us once the imprint's there. The video intensely gazes at all the tingles, goosebumps, and curvatures of the body, quite literally — only because the subtle sexuality of the song leaves breathing room for it to do so. Perfect for a heat wave, amiright? —DL