VidCon Makes It Harder to Meet Internet Stars Following Christina Grimmie's Death
Fans can no longer meet YouTube stars after panels.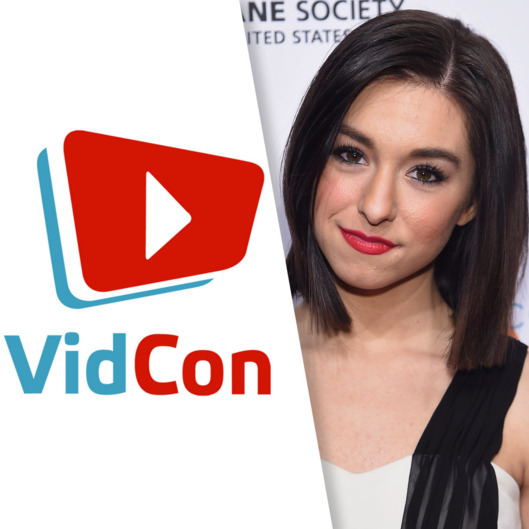 In the wake of the fatal shooting of YouTube star and The Voice contestant Christina Grimmie, the world's biggest internet-star convention, VidCon, has announced major changes to this year's event, which takes place next week in Anaheim. The convention, founded by brothers Hank and John Green and now in its seventh year, will make it a lot harder for fans to come face-to-face with their internet idols. Following panels, fans are no longer permitted to meet with the hundreds of YouTube stars on site, as has been the norm in the past. (Grimmie was killed by a "deranged fan" during a signing after her concert in Orlando last Friday.) There will also be metal detectors at designated meet-and-greets, and fans will be subject to random bag searches throughout the three-day convention. "This has been an awful weekend for our community and our world," VidCon organizers wrote in a statement on Tumblr. "Christina Grimmie was an innovator, and an artist, and she was so so kind. Losing her is devastating. And the attack in Orlando likewise drives home how much hate there is in the world. It's awful. These things seem impossible, but they are real."
Read the full statement, including the new security changes, below: