Vinnie Jones Joins the Cast of Kingsman: The Golden Circle, in What Should Definitely Be a Cheery, Totally Non-Menacing Role
His character is currently unknown.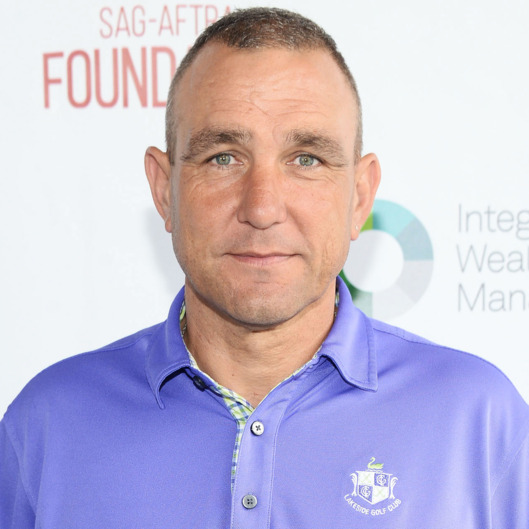 How many A-listers are hopping on the Kingsman train for the sequel, The Golden Circle, you may ask? Halle Berry, Jeff Bridges, Channing Tatum, and Julianne Moore are all confirmed for the action-spy caper — Colin Firth's character is even coming back from a seemingly apparent death! — and now Vinnie Jones is getting in on the action. The British actor has signed on for a not-yet-revealed role, posting numerous on-set photos to his Twitter account in a dapper bespoke suit. (From Savile Row, we're assuming?) Directed by Matthew Vaughn — who, coincidentally, produced Jones in his first film following his successful career as a footballer soccer player — The Golden Circle's current release date is set for June 16, 2017.