Weezer, Trent Reznor, and Atticus Ross Release Songs Dedicated to NASA; Space, So Hot Right Now
A great day for solar-system tunes!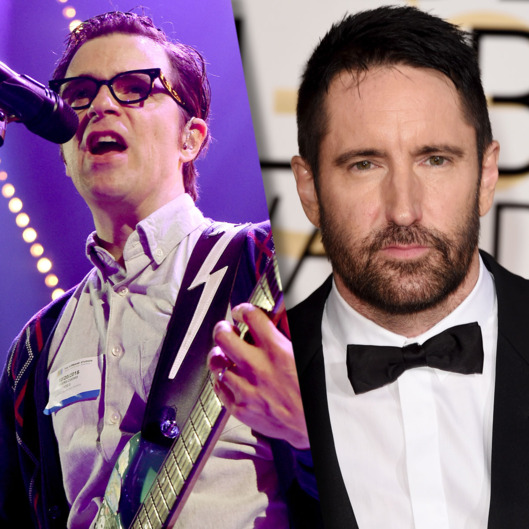 As if Rihanna's "Sledgehammer" banger wasn't enough to fulfill your deep-space needs for the day — or, you know, maybe you'd rather listen to something a bit more relaxing — please revel in the knowledge that oddballs Weezer, Trent Reznor, and Atticus Ross have released new tracks dedicated to NASA's Juno mission. Following an exciting five-year voyage, the unmanned probe will be arriving in Jupiter's orbit on July 4, and to celebrate, Weezer shared the mellow "I Love the USA," with Reznor and Ross opting to release the chillingly ambient "Juno." You can listen to snippets from both songs below via Apple Music. No moonwalking allowed! Have some respect for Jupiter.