Amy Schumer Would Definitely Be Friends With Lorelai Gilmore
Was there ever any doubt?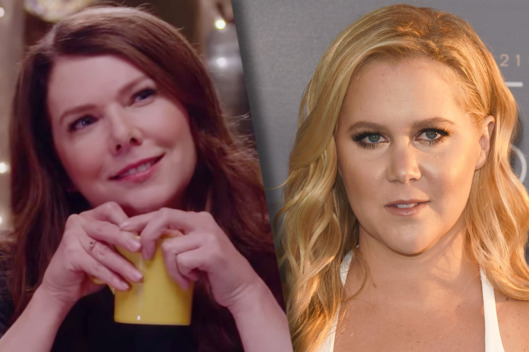 By now you have seen the first teaser for Netflix's Gilmore Girls revival, loved said teaser, are living in a world where nothing else but that teaser exists, and currently have just one question: Would Amy Schumer like Lorelai Gilmore? Wonder no more, the mystery has been solved by Schumes herself. And, obviously, they'd be BFFs:
.@vulture I would love her!

— Amy Schumer (@amyschumer) July 27, 2016
Schumer is also here to dispel any wild rumors that she's somehow a water-sport Olympian just because of a couple paparazzi shots. Like a true Gilmore, she is as athletically challenged as it gets:
I've only done 2 water sports and they took pictures of it both times. I promise I usually just lay there (sex too) https://t.co/yTQRvIBgqm

— Amy Schumer (@amyschumer) July 27, 2016
Now, what say you, John Oliver?