Andy Samberg Will Satirize Doping and Lance Armstrong in Tour de Pharmacy for HBO
Murray Miller will write the script.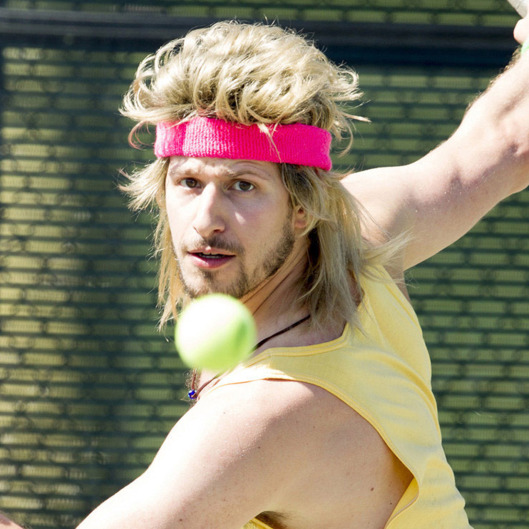 Lance Armstrong's career is just sweet dope to Hollywood. THR reports that Andy Samberg and Murray Miller are making another sports mockumentary for HBO called Tour de Pharmacy, a clear reference to Armstrong, who was ignominiously stripped of his seven Tour de France titles after he had been caught doping. As with 7 Days in Hell, which spoofed the longest match in Wimbledon history, Samberg will star, with Miller writing the script. Plus, there's already a loaded cast including Hamilton's Daveed Diggs, Phylicia Rashad, John Cena, Dolph Lundgren, Mike Tyson, Julia Ormond, and Nathan Fielder, with more to come. There have already been a number of documentaries and fictionalized accounts of the Armstrong doping scandal, but Tour de Pharmacy will likely be the first to make lots of jokes about moose knuckles.