A Modern-Day Auntie Mame Is Being Specially Adapted for Tilda Swinton
Tilda asks, Tilda gets.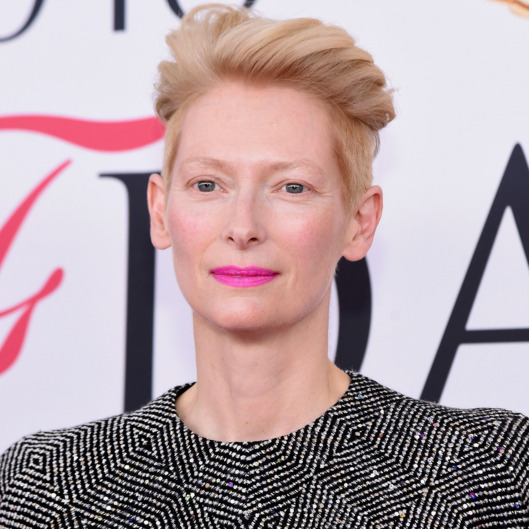 When Tilda Swinton asks you to adapt something into a film for her, you adapt it into a film for her, goddamnit. That's exactly what happened to Annie Mumolo (the co-writer of Bridesmaids and Bad Moms) when Swinton sent her a friendly, out-of-nowhere email to praise the script for Bridesmaids and also see if Mumolo would be interested in adapting Patrick Dennis's 1955 classic novel, Auntie Mame, for the big screen with her attached to star. Yes, Mumolo was indeed very interested in such a creative endeavor. "[Swinton] is, like, from another world. She's one of the most intelligent people I've ever encountered … Her emails are like works of art, truly," Mumolo told Vanity Fair. "They should be published. The way she communicates is just beautiful and poetic … She asked me, 'Have you read Auntie Mame? … Would you take a look at it? I want to see if you are interested in writing a modern-day adaptation.' I said yes, because you say yes to Tilda Swinton when she asks if you want to do something." 
The novel follows the humorous adventures of a young boy, Patrick, who's sent to live with his eccentric socialite aunt following the death of his father. Stan Chervin (Moneyball) has also been brought on to assist Mumolo with the adaptation, which will, as expected, star Swinton as the titular Auntie Mame. Get a film studio in on this right now, Hollywood.