Beyoncé's Lemonade Is Nominated for Four Emmys
Including Outstanding Variety Special and Outstanding Directing for Beyoncé.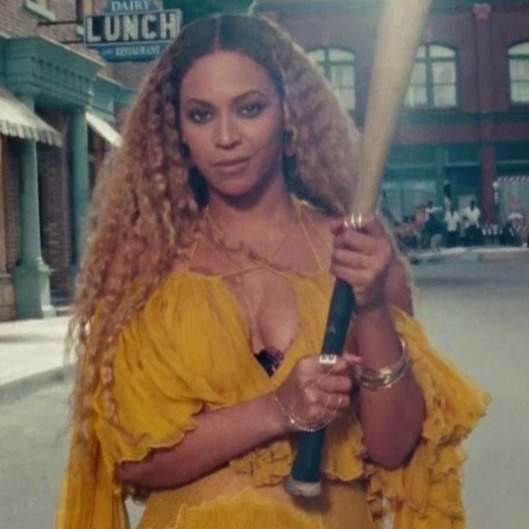 Ring the alarm! Beyoncé's filmmaking expertise is now Emmy official: The singer has been nominated for four awards for the 2016 Emmys, all for her visual juggernaut Lemonade. HBO had submitted the short film for Emmy contention, and now it's up for Outstanding Variety Special; Outstanding Production Design for a Variety Special, Nonfiction, Event or Award Special; Outstanding Picture Editing for a Variety Special; and Beyoncé herself is nominated for Outstanding Directing for a Variety Special, along with Khalil Joseph. (Though a total of seven filmmakers directed the film's videos, only Beyoncé and Joseph were credited as co-directors.)
For Outstanding Variety Special, Lemonade will compete against HBO's Amy Schumer: Live at the Apollo, CBS's The Kennedy Center Honors, CBS's The Late Late Show Carpool Karaoke Prime Time Special, and — in a likely preview of next year's Grammys — NBC's Adele Live in New York City. As a director, Beyoncé's up against Chris Rock (for Schumer's comedy special) and the director of the 58th Grammy Awards, among others. Lemonade marks the third time Beyoncé has been Emmy-nominated — she was previously recognized in 2013 for her Super Bowl XLVII Halftime Show and in 2015 for her HBO On the Run Tour concert special — though she's yet to win. Will this be the year she slays?