British Comedy Actress and Writer Caroline Aherne Dead at 52
She was best known for her starring turns in <em>Mrs Merton</em> and <em>The Royle Family.</em>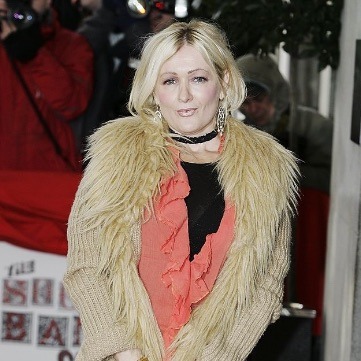 British comedian, writer, and actress Caroline Aherne has died today at 52. Her publicist Neil Reading confirmed that Aherne died at home in Timperley, Great Manchester, after battling lung cancer for the past two years.
From 1994 to 1997, Aherne appeared as one of the central cast members on the BBC comedy sketch program The Fast Show. In 1995, Aherne became well-known for playing the title role in The Mrs Merton Show. Then 30, Aherne played the elderly Mrs. Merton, the naive and audacious host of a mock talk show that interviewed real celebrities. In 1999, Aherne reprised the beloved character on the sitcom Mrs Merton and Malcolm, co-starring frequent collaborator Craig Cash as her onscreen son. From 1998 to 2000, Aherne and Cash wrote and starred in The Royle Family, a comedy about a dysfunctional brood that Aherne loosely based on her own experiences growing up. The series ran specials through 2012. During her career, Aherne won "Best Talk Show" and "Best Sitcom" BAFTAs for her work on The Mrs Merton Show and The Royle Family.
Aherne's friend of 20 years, comedian Steve Coogan eulogized her today in The Guardian, saying, "She was naturally funny, and cross-generational. Her comedy wasn't intellectual but it was clever, and intuitive. Caroline would always find peoples' achilles heels, but her humour was never nasty. She didn't like pretentiousness or pomposity. She was good at pricking balloons."
Coogan concluded his tribute with "I loved her. She used to make me cry with laughter. This is the first time she's made me cry without laughing."