Emma Watson Says Some Parts of Harry Potter and the Cursed Child Were Better Than the Movies, Throwing a Wrench Into That Whole Movies v. Books Divide
"I came in with no idea what to expect and it was AMAZING."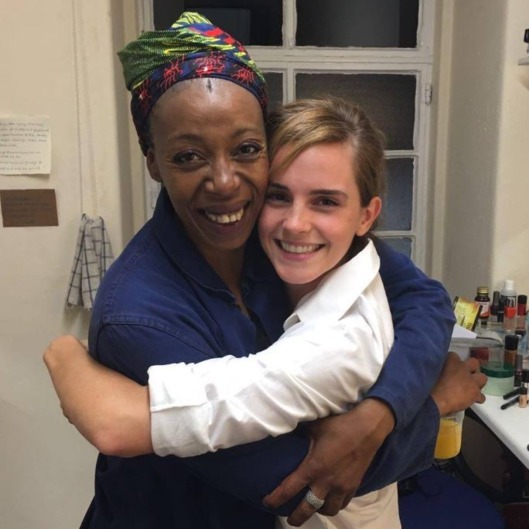 Daniel Radcliffe might be holding off on seeing Harry Potter and the Cursed Child, but Emma Watson does not share his restraint. The cinematic Hermione attended the Potter play on Wednesday; keep an out eye for Watson at the stage door, because she is an effusive fan. Watson posted her highly positive reaction to the show on Facebook, writing: "I came in with no idea what to expect and it was AMAZING. Some things about the play were, I think, possibly even more beautiful than the films. Having seen it I felt more connected to Hermione and the stories than I have since Deathly Hallows came out, which was such a gift." Oh, and that garbage controversy over Hermione being played by a black woman? Watson was really not having that. Of Noma Dumezweni, the actress who took on the role, Watson said: "Meeting Noma and seeing her on stage was like meeting my older self and have her tell me everything was going to be alright, which as you can imagine was immensely comforting (and emotional)! The cast and crew welcomed me like I was family and Noma was everything I could ever hope she would be. She's wonderful. The music is beautiful … I could go on …" Um, please do — that gushing is as close as most of us are getting to ever seeing this thing.