HBO's Divorce Is Actually a 'Wish-Fulfillment' Comedy
It'll hit HBO on October 9.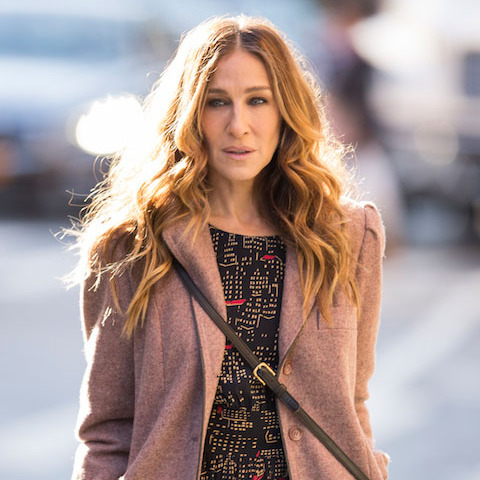 Sarah Jessica Parker's comeback comedy vehicle for HBO may not be as dismal as its title would suggest. "Even though it's called Divorce, it is in a bigger way really about marriage," said executive producer Paul Simms (The Larry Sanders Show) at the network's Television Critics Association session in Beverly Hills earlier today. "There is a little bit of fantasy wish-fulfillment, in that you meet them at a bad time in their lives, but it allows them to say things they wouldn't normally say to each other." Vulture asked the panel — which included lead actress Parker (also an executive producer), co-star Thomas Haden Church, and writer Sharon Horgan (of Catastrophe fame) — to reveal the degree to which they have infused their personal lives into the series, premiering Sunday, October 9. They made very clear there are no direct lines to their personal histories.
"Frances is so much her own person and so distinct from any character I've ever played," said Parker. "To have these relationships [on-screen] with a man and children — I've never had a chance to do this." Simms added, "We discovered ... that divorce is always thought of as a solitary endeavor, but you really do need the other person." That doesn't mean they aren't mining their friends' lives for material, said Church. "I became more observant about all the people I know who have children who've gone through this," he said. "The kids represent a centrifuge … the middle that's trying to keep them together. I've definitely used all my observations to keep it believable."