Zayn Already Made Two More New Songs for You
One's with Snakehips; the other is featured on the <em>Ghostbusters</em> soundtrack.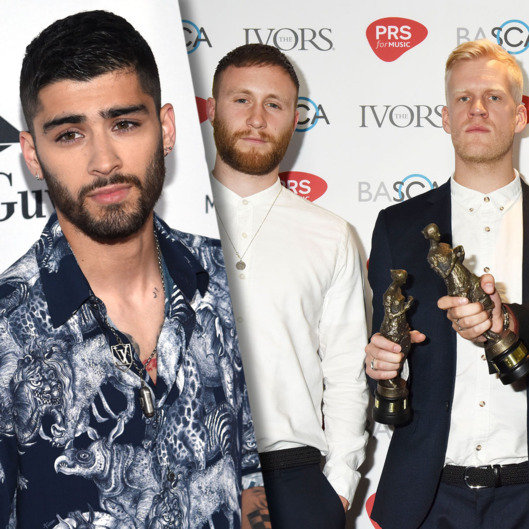 If Zayn and rumors are to be believed, he'll follow up his divisive debut solo album with a second possibly as early as this year. Because all "normal" 23-year-olds "relax and have some private time out of the spotlight" by being as prolific as humanly possible. Today, he returns a mere four months after Mind of Mine with not one, but two new songs. "Cruel" comes courtesy of Snakehips, the British production duo responsible for one of last year's best songs. This moody electro-pop jam comes seemingly out of the blue, with Zayn singing of escaping all that "death on the TV" with some "Venus in Converse" who apparently loops in his mind all night like CCTV. Well, we can't imagine who that goddess could possibly be.
The second song of our double serving appears on the new Ghostbusters soundtrack, and the title sees Zayn returning to random capitalization: "wHo" — yet another play on the original theme song — is a lovesick mid-tempo ballad about calling on Zayn for all your paranormal needs. "Let me know, I'll be there / I'll be close / It's your fear that we won't / If this dies, be my ghost," he coos. Oh, Zayn, you benevolent pop prince, we always knew you'd be our boo.