Here's Your Beachy New Rogue One Poster
Take a Death Star–adjacent vacation.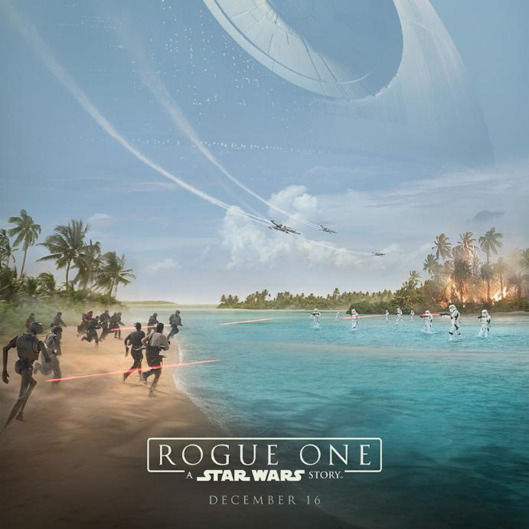 Based on its latest poster, which was unveiled at the Star Wars Celebration livestream today, Rogue One looks like it's just a calm, relaxing stroll along the beach — no war or anything to see here, it's not as if there's a giant space station of death looming over it all. The standalone film follows the rebels' attempts to steal the plans for the Death Star, but maybe it's really about them perfecting piña colada recipes and listening to Jimmy Buffett.