Leicester City's Historic Premier League Win to Be Adapted Into a Film; It's Pronounced Less-Ter, Thanks for Asking
Maybe next time, Man City.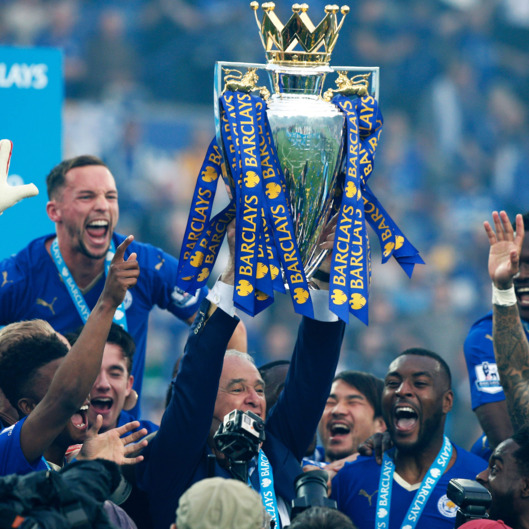 Gather around. Let's talk about the other football for a second, shall we? You know the English Premier League, with the big names you've heard of like Manchester United (Rooney!), Arsenal (Giroud!), and Liverpool (Balotelli!)? Well, all of those well-endowed teams lost this year's EPL season to the little-known Leicester City, which clinched the title with 5,000 to 1 odds stacked against them. It was a historic win for the ages, folks! And Hollywood knows it: Deadline reports that the Foxes' 2015–2016 season will be the subject of a new screenplay written by The Fighter's Paul Tamasy and Eric Johnson, along with Adrian Butchart (Goal: The Dream Begins). It's obviously very early in the project, but Deadline says the film will likely focus on striker Jamie Vardy, a former factory worker who, in four years, worked his way up to become the club's top player. Robert De Niro, start familiarizing yourself with Claudio Ranieri.