Pooowerrrrr to Him: Matt LeBlanc Will Reportedly Host Top Gear Solo
Take a Power Lap in a Pagani Huayra to celebrate.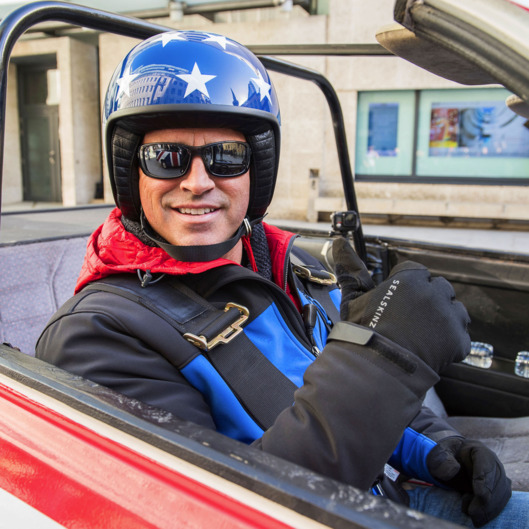 The future of Top Gear appears to be as wobbly as a Reliant Robin's front suspension. Just days after former host Chris Evans announced his departure from the retooled-motoring program after one season (saying, "Gave it my best shot but sometimes that's not enough"), it's reportedly expected that Matt LeBlanc will return for the show's 24th season as its sole primary host. With the new season to begin filming in September, LeBlanc — who will be concurrently filming his new CBS comedy, Man With a Plan — is expected to be joined by his current Gear contributors Chris Harris, Eddie Jordan, Rory Reid, and Sabine Schmitz. No one will be replacing Evans, Variety reports, so unfortunately we may never see LeBlanc and The Stig as a human–"tame racing driver" hosting duo.