Meryl Streep Is in Talks to Join Mary Poppins Returns As Cousin Presumably Named Meryl Poppins
<em></em>She'd play a character named "Topsy."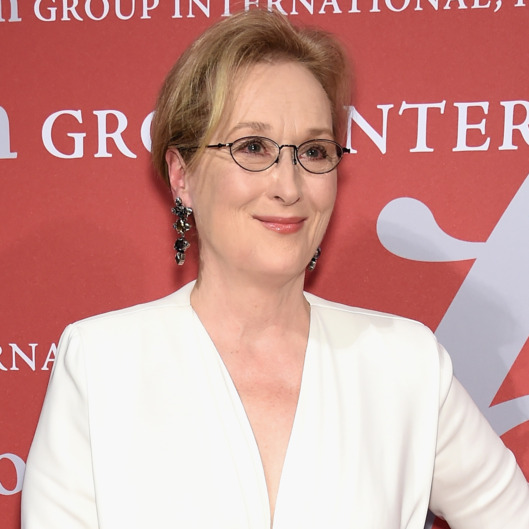 Mary Poppins called, and now a Sister Suffragette is answering. Variety reports that Meryl Streep is in talks to join Mary Poppins Returns, the Mary Poppins sequel starring Emily Blunt and Lin-Manuel Miranda. Streep would play Mary's cousin, Topsy, a piece of ancestry news that should bring the turvy to those long assuming Mary's spontaneous generation in her Tardis bag. The potential part is a singing one for Streep, who most recently stretched her movie-musical muscles with Blunt and Mary Poppins Returns director Rob Marshall in Into the Woods. Streep can get ready to cake on that strategically placed dirt, as Mary Poppins Returns is set in Depression-Era London, following the nanny's eponymous reappearance after a now-grown Jane and Michael Banks suffer a personal loss. Not to put words in the maestro's mouth, but it seems safe to assume that Miranda, at least, is finding this casting news pretty "On Streep."