M.I.A. and Skrillex 'Go Off' on New Song, From What Might Be Her Last Album
<em>AIM</em> finally arrives on September 9.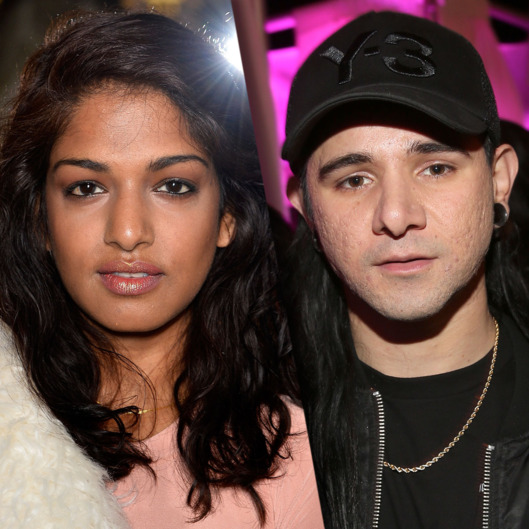 After another bout of label drama and more threats to leak her album, M.I.A.'s next project now has a title, release date, a new song, and one sad announcement among all that good news. AIM (f.k.a. Matahdatah) will arrive on September 9, but, alas, it might just be her last album. While premiering her new song with Skrillex, "Go Off," she told BBC Radio 1's Annie Mac that she wants to do "other stuff," take a break, and likely just release one-off songs going forward. She says her fifth and possibly final album will also be her "cleanest,"meaning we might see a happier side to the notorious political agitator. None of which is to say M.I.A.'s done speaking her mind — she announced the album with a note by Sinthujan Varatharajah on the global refugee crisis — she might just do it in a way that's less apocalyptic. To that end, "Go Off" doesn't quite go off, but it doesn't really need to; her immigration story goes hard enough.
Update: Here's the explosive video, sans any humans because, as M.I.A. told Annie Mac, she was "sick of them" after filming "Borders."