Bryan Fuller's CBS Star Trek Series Will Also Boldly Go to Netflix, at Least Outside the U.S.
The program will be available on Netflix worldwide within 24 hours of debuting on CBS All Access.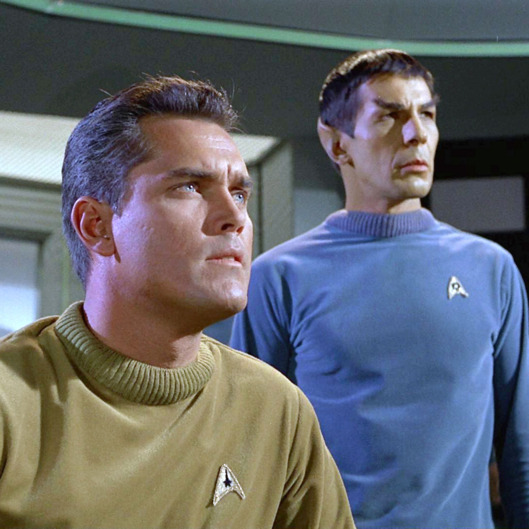 Though it will premiere on CBS's new streaming service, CBS All Access, Bryan Fuller's Star Trek series will also make the voyage home to Netflix — at least outside the United States. Netflix announced today that episodes of the new television series will be available globally (except to users in the U.S. or Canada) within 24 hours of its U.S. debut. For those who live in the Great White North, Bell Media has announced plans to debut the premiere on CTV, with later episodes premiering on Canadian cable channels Space and Z, as well as Bell's streaming service CraveTV. In the U.S., CBS will premiere the series on network TV in January 2017, while all other episodes will premiere exclusively on CBS All Access, the subscription-streaming service the network is trying very hard to launch (it'll also be the home of a Good Wife spinoff). The most recent Trek movie, Star Trek Into Darkness, outperformed outside the U.S. and Netflix likely coughed up big bucks to get access to the franchise, which, in turn, will help CBS pay off a lot of the cost of the show in advance. To help anyone who is not familiar with Star Trek make their first contact with the series, Netflix is also getting the global rights to all 727 existing Trek TV episodes.