How Do Royals Feel About Netflix's The Crown?
The upcoming series depicts the reign of Queen Elizabeth II.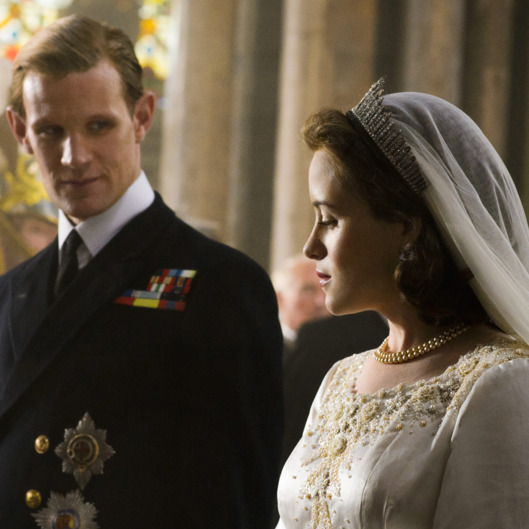 The upcoming Netflix series The Crown aims to tell the full story of Queen Elizabeth II's 60-plus-year reign, so naturally, one could assume that the Royal Family might be a tad bit apprehensive about seeing the life of Britain's reigning monarch turned into a prestige television series, with all the conflict and emotional turmoil that implies. "There is a sense that they are both very, very nervous and very, very excited," creator Peter Morgan told the Television Critics Association press tour on Wednesday. "I think they don't like not having control. But I think they also understand that dealing with this subject matter with some degree of respect, even scrutiny, is a rare thing."
Morgan, who also wrote the 2006 film The Queen, claims that the production has attempted to get in contact with Buckingham Palace, but only in the most secretive of ways. "Through untraceable back channels, countless approaches have been made in a way that protects both sides," he said. The Royals have long had an ambivalent relationship with Hollywood, Morgan told critics, but he hopes they keep a stiff upper lip. "These are people who are used to slander, cartoon, satire," he said. "These are not people used to being taken seriously. And while it might be a terrifying prospect, it's the only worthwhile way to look at our recent history."