The Next Season of Game of Thrones May Arrive Later Than Expected, As the Showrunners Are Waiting for Winter to Come
Winter, stay awhile.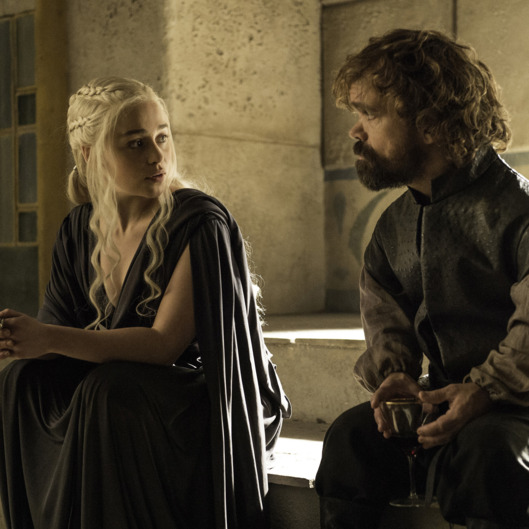 Unlike the characters on Game of Thrones, the show's production team can't move through time at will, which means that we, like the rest of them, will have to wait a little longer for winter to actually come. On the UFC Unfiltered podcast, of all things, creators David Benioff and D.B. Weiss revealed that they're delaying the start of production for the upcoming season, meaning the show may return later than March or April, as it has in past years. "We don't have an air date yet, but this year will likely be a bit later," the showrunners said. "We're starting a bit later because at the end of this season, 'Winter is here' — and that means that sunny weather doesn't really serve our purposes anymore. So we kind of pushed everything down the line, so we could get some grim, gray weather even in the sunnier places that we shoot." Maybe we can all do some serious work on climate change now that it's mucking up our access to television.