Twitter Has 'Taken Action' Over Leslie Jones's Account Becoming a Target for Racist Abuse
<span>"We realize we still have a lot of work in front of us before Twitter is where it should be on how we handle these issues."</span>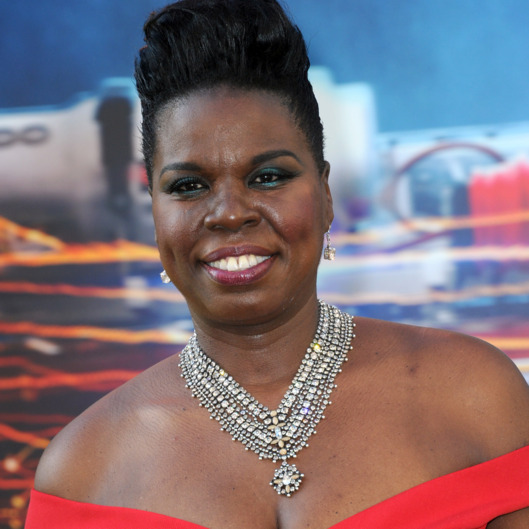 When Leslie Jones called attention to the ghastly, racist tweets she's regularly sent containing racially explicit comments and images last night on Twitter, Ghostbusters director Paul Feig saw the horror and crossed his proton pack's stream (a.k.a. his Twitter account) with Jones's to blast the internet trolls into enlightenment. Celebrities such as Margaret Cho and Elizabeth Banks were quick to chime in with their support for Jones and condemnation of Twitter's abuse policies using the hashtag #LoveForLeslieJ.
Leslie Jones is one of the greatest people I know. Any personal attacks against her are attacks against us all. #LoveForLeslieJ @Lesdoggg

— Paul Feig (@paulfeig) July 18, 2016
Hey, @twitter & @twittersupport: You need to head to @Lesdoggg's feed & start deleting the accounts of the racist shits spewing crap at her.

— Dan Savage (@fakedansavage) July 18, 2016
Stand with @Lesdoggg #loveforlesliej she is an inspiration and a legend in the making pic.twitter.com/dqotlPAETd

— Margaret Cho (@margaretcho) July 18, 2016
I absolutely LOVE @Lesdoggg And so does everyone I know. I hope she can feel that right now x x x

— James Corden (@JKCorden) July 19, 2016
@Lesdoggg Simply, I love you 😘

— Elizabeth Banks (@ElizabethBanks) July 19, 2016
PD & I met @Lesdoggg on a plane 3 years ago. She was unbelievably kind, funny & shone so bright, it was crystal clear that she'd be a star 💗

— zoe kazan (@zoeinthecities) July 18, 2016
I love @lesdoggg
Not only brilliant but one of the kindest people I've ever met

— Katie Dippold (@katiedippold) July 18, 2016
However, despite the prevalence of #LoveForLeslieJ — the hashtag became a trending topic in the U.S. as Jones continued to respond and retweet the abuse for hours — Jones sent a few dejected tweets criticizing Twitter for its practices and announced that she's leaving the social-media platform indefinitely.
I feel like I'm in a personal hell. I didn't do anything to deserve this. It's just too much. It shouldn't be like this. So hurt right now.

— Leslie Jones (@Lesdoggg) July 19, 2016
I leave Twitter tonight with tears and a very sad heart.All this cause I did a movie.You can hate the movie but the shit I got today...wrong

— Leslie Jones (@Lesdoggg) July 19, 2016
Twitter I understand you got free speech I get it. But there has to be some guidelines when you let spread like that. You can see on the

— Leslie Jones (@Lesdoggg) July 19, 2016
Profiles that some of these people are crazy sick. It's not enough to freeze Acct. They should be reported.

— Leslie Jones (@Lesdoggg) July 19, 2016
Update, July 19: Following a tweet from Twitter CEO and co-founder Jack Dorsey last night, Twitter has released a statement regarding Jones's account. "This type of abusive behavior is not permitted on Twitter, and we've taken action on many of the accounts reported to us by both Leslie and others," it says. "We rely on people to report this type of behavior to us but we are continuing to invest heavily in improving our tools and enforcement systems to prevent this kind of abuse. We realize we still have a lot of work in front of us before Twitter is where it should be on how we handle these issues."