Quentin Tarantino 'Plans to Stop at 10' Movies, So When He Ends Up Making More Movies After That, Everybody Be Cool
For those of you playing at home, that's only two more films (<em>Kill Bill</em> counts as one film).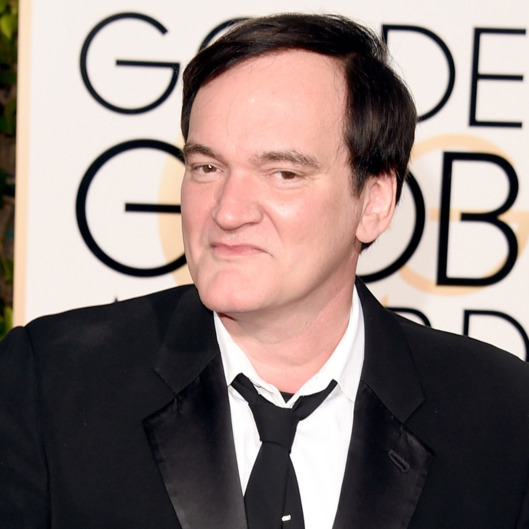 Savor him while you can, Jan. Last week Quentin Tarantino told audience members at the International Jerusalem Film Festival that he plans on wrapping a neat bow on his directorial career at ten films, which of course means that all the movies he makes after that do not count toward the total, so everyone shut up about them. "I'm planning on stopping at ten. So it'll be two more," Tarantino, who opened the festival, explained (he's counting both Kill Bill films as one). "Even if at 75, if I have this other story to tell, it would still kind of work because that would make those ten. They would be there and that would be that. But the one he did when he was an old fucking man, that geriatric one exists completely on its own in the old-folks home and is never put in the same shelf next to the other ten. So it doesn't contaminate the other ten." As if Tarantino's most memorable, jaw-dropping movies won't be the ones he makes when he's 100 years old and completely insane. Not to mention the technological advancements he'll be able to utilize by then. Shooting in 70mm via some kind of ocular bio-camera, screening it on the side of the moon, cryogenically preserving Christoph Waltz's head for all eternity. Nobody's going to be remembering The Hateful Eight after that.