A Public Service Announcement to International Customs Officers: Red Hot Chili Peppers Are Not Metallica
I mean, Lars and Anthony look <em>kind </em>of similar?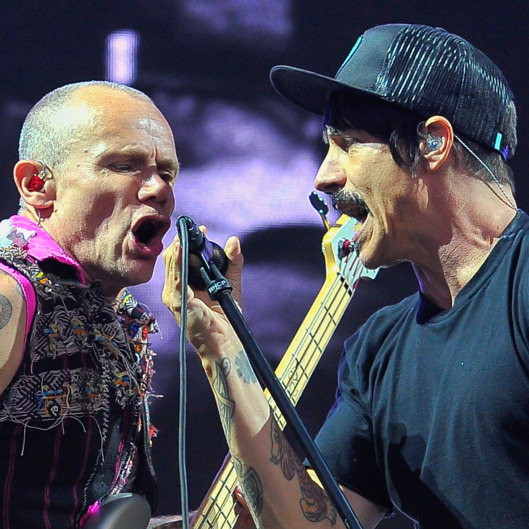 The Red Hot Chili Peppers got a little more than they bargained for when they touched down in an airport in Belarus yesterday. As detailed by Flea, the Chilis were making a connection between tour stops in Ukraine and Moscow, but were soon sidetracked by a strange request from the customs officers on duty — specifically, that the band autograph some memorabilia. Some Metallica memorabilia. "We were called into [a custom official's] office at an airport in Belarus and they asked us to sign a bunch of Metallica CDs and photos," Flea wrote on Instagram. "We tried to explain to them that we weren't Metallica but they insisted that we sign anyway. They had the power. Well, I did play fight fire with with with [sic] Metallica once. I love Metallica anyways but I'm no Robert Trujillo." There's no word whether the Belarusian officials were genuinely convinced they were in the presence of Ulrich and co., or if this was part of a big, elaborate prank. Or maybe they just don't have "Carpool Karaoke" in Eastern Europe? Either way, it's pretty amusing.