Rita Ora Is Taking Over for Tyra Banks As Host of America's Next Top Model
Start smizing.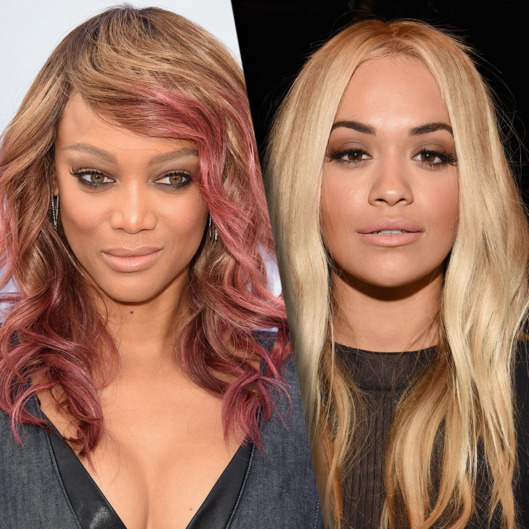 Rita Ora (who?) wants to be on top. Tyra Banks, the effortlessly wonderful former host of America's Next Top Model, has confirmed that Ora will be the long-standing reality show's new host for the upcoming 23rd cycle. She'll be joined by model Ashley Graham, stylist Law Roach, and Paper chief creative officer Drew Elliott to round out the show's judging panel. [Vulture weeps quietly over the absence of J. Alexander.] "The approach I wanted to have as a host and judge to the girls is what my career stands for at this moment in time," Ora told USA Today, "which is being a businesswoman and being able to do multiple things at the same time, whether it's music or shooting magazine covers and being in movies and designing clothes."
Banks will be making "a couple of appearances" on the new season, and she'll also be staying on as an executive producer. "It's no longer just about having the highest cheekbones and best pout and the best hair," Banks said. "My goal is to really get into these girls' heads that I'm not looking for some successful model and I'm not looking for some social-media star. I'm looking for both. I'm looking for a hybrid, because that's where the world is." The all-female 23rd cycle will strut and smize onto VH1 — not the CW — sometime this fall.