Black Sails, the Only GLAAD-Approved Pirate Drama on TV, to End After Fourth Season
Captain Flint will finally make it to Treasure Island.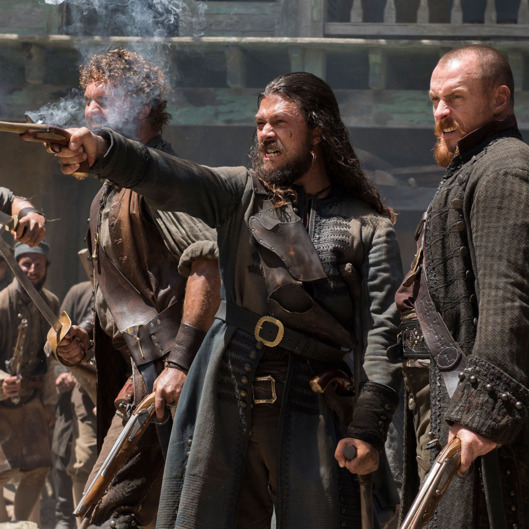 It looks like there's only room for one opulent period-piece drama on Starz. As Outlander fans start fixating on their season three fantasies, Black Sails die-hards — of which there were apparently too few — will prepare to say good-bye to the show after its fourth and final season airs next year. Sails is a prequel to the classic work by Robert Louis Stevenson, Treasure Island, and it follows the exploits of the legendary pirate Captain Flint. Though Sails will have been a fairly short-lived series, it leaves behind a legacy of giving the most feared and courageous pirate on the high seas a gay lover in its second season. And for that, it will sink with honor into Davy Jones's Locker.