Syfy Cancels Extraterrestrial-Terrorist Drama Hunters After One Season
The ratings weren't great, and the reviews weren't much better.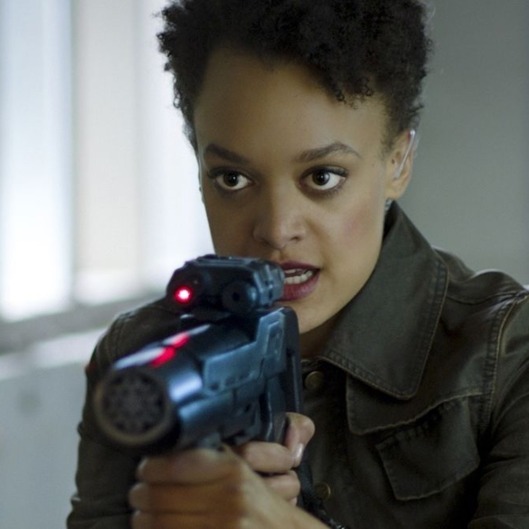 Syfy is pulling the plug on freshman series Hunters. Part crime drama, part sci-fi thriller, Hunters follows an FBI agent who, in the process of tracking down his missing wife, uncovers a covert government operation tasked with eliminating a group of extraterrestrial terrorists known as — yup, you guessed it — the eponymous "Hunters."  The show came with its fair share of pedigree: It was based on Whitley Strieber's best-selling novel Alien Hunter and was executive-produced by The Walking Dead's Gale Anne Hurd, with fellow exec-producer, Natalie Chaidez of Syfy's critical hit 12 Monkeys, acting as showrunner. Unfortunately, the series failed to find an audience, averaging about 300,000 viewers over the course of its first and only season. It didn't do too much better with the critics; the show has a jaw-dropping 0 percent on Rotten Tomatoes. Variety's Brian Lowry sums up the universal consensus: "Utterly generic, conceptually cynical, and instantly forgettable." Ouch and more ouch.
The series finale will air this Monday at 12 a.m. eastern/11 p.m. central — a not-with-a-bang-but-with-a-whimper time slot if ever there was one.