Tenors Apologize for Changing Canadian Anthem to Include 'All Lives Matter' During All-Star Game
The group lays the fault on a "lone wolf" who they have since suspended.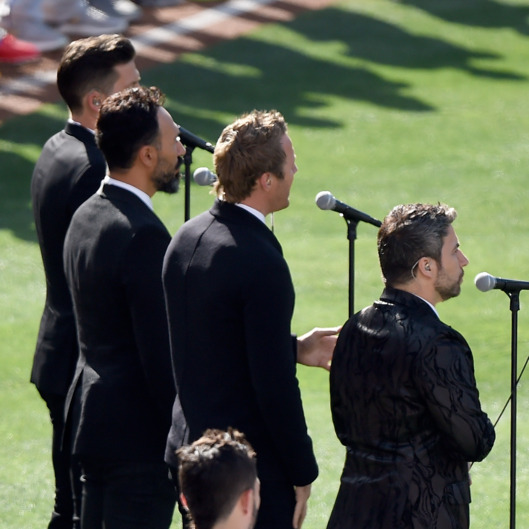 If you thought that singing the Canadian National Anthem before Tuesday night's Major League Baseball All-Star game was your opportunity to crack open a beer before the game began, you missed some rogue politically charged action from normally mom-approved vocal-group the Tenors. During "Oh, Canada," Tenor member Remigio Pereira decided the original hundred-year-plus lyrics ,"With glowing hearts we see thee rise / The True North strong and free," could use a rewrite. Instead he sang: "We're all brothers and sisters / All lives matter to the great." To further his point, he held up a card with the controversial phrase, which many have spoken out against. The other three Tenors were quick to act, releasing a statement hours after on Twitter claiming that Pereira acted without their knowledge and that the singer would be barred from joining his voice to their pop-operatic harmonies until further notice. Read their full apology, in which they call Pereira's "lone wolf" actions "shameful," and watch the video below.
July 13, 2016