HBO Might Be Making a True Blood Broadway Musical to Sink Your Fangs Into
Because vampire sex is just that lyrical.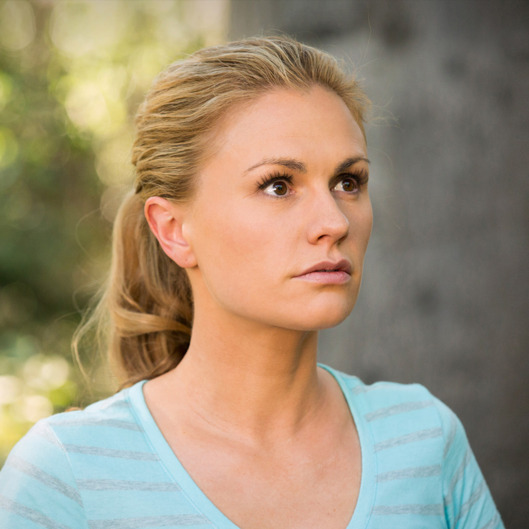 What's better than Eric and Alcide doing supernaturally sexy things on TV? Eric and Alcide doing supernaturally sexy things live, right in front of you, while singing. According to the New York Post, HBO is in early talks to revive True Blood as a Broadway musical adaptation. Tony-nominated director Pam MacKinnon reportedly has workshopped a draft written by young-adult-fiction author Elizabeth Scott, with music by composer Nathan Barr (who scored the TV show). The show's creator Alan Ball is also said to be "keeping an eye" on the whole production, which is apparently already ballooning, story-wise: The first act reportedly is 132 pages and in need of some cutting. Though if it's 132 pages of a shirtless Eric Northman sing-brooding his way into Sookie's bed, you have our full bloodthirsty blessing to keep every word.