Helen Mirren Has an Instagram and It Is a Cool Cashmere-Scented Breeze Across the Scorched Social-Media Landscape
The Queen has arrived.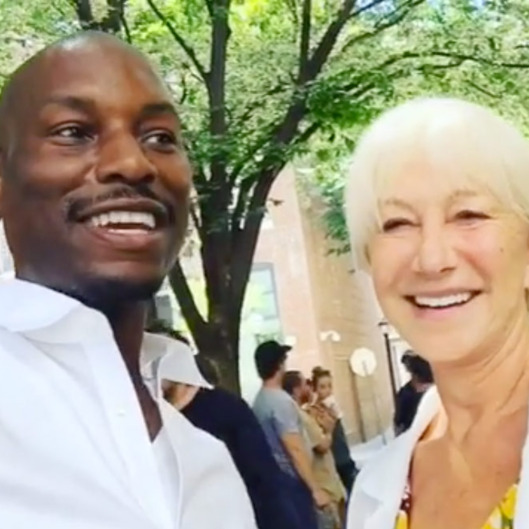 Helen Mirren doesn't get on Instagram to appeal to millennials. Millennials get on Instagram to appeal to her. Whether organically conceived over strawberry margs with her good friend and co-star Tyrese or engineered by the Fast 8 social media team, Helen Mirren's good friend Tyrese (shut up, they are good friends) has finally ushered the Eye in the Sky actress into the world of social media. "I love you," Tyrese tells her on the F8 set, noting, "Mom's here." Sure, Helen Mirren only has three posts so far, but the overall effect is like being submerged up to your neck in full-fat Greek yogurt while your good friend Tyrese teaches you about, and is, your MCM.