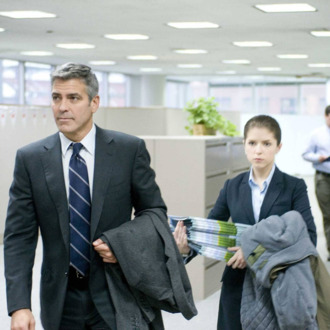 Each month, several films and TV shows leave Showtime's catalogue. We provide a list of titles leaving the platform so you can watch them all before they're gone forever (or just available on a different site). For more comprehensive coverage of the best titles available on Showtime and elsewhere, check out Vulture's What to Stream Now hub, which is updated throughout the month.
The original diva: I Am Divine (2013)
Divine, one of the biggest drag names of all time, deservedly gets the documentary treatment in I Am Divine, which traces the life of Harris Glenn Milstead from his childhood in Baltimore to career as a cult star. The movie includes various performances, clips from John Waters's films — such as 1972's Pink Flamingos, in which Divine infamously ate dog shit — and all the outré glam you could possibly hope to see. Leaving August 30.
Amy escapes: Chasing Amy (1997)
Ben Affleck falls for Joey Lauren Adams, who, in the ultimate 1990s romantic complication, just happens to be gay. A nuanced approach to human sexuality isn't exactly the point here, so much as Kevin Smith's precise depiction of the world of comic-book artists. Leaving August 31.
Down to earth: Up in the Air (2009)
Jason Reitman pairs the charming face of George Clooney with the bleak reality of the Great Recession in a story about a man who flies around the country firing people. Reitman's direction captures that specific gray and depressing sensation of being stuck in an airport, while Anna Kendrick and Vera Farmiga light up the movie with their supporting turns. Leaving August 31.
MOVIES
Leaving earlier in August
The Pink Panther (2006) (August 9)
The Railway Man (2013) (August 10)
Heather McDonald: I Don't Mean to Brag (2014) (August 28)
I Am Divine (2013) (August 30)
Adventures of the Penguin King (2012) (August 30)
Leaving August 31
The Stoned Age (1994)
House of the Dead (2003)
Exorcismus (2010)
Fido (2007)
Metro (1997)
My 5 Wives (2000)
Glena (2014)
Bratz (2007)
Freedom Writers (2007)
Chasing Amy (1997)
Snow Day (2000)
The Gift (2015)
Wes Craven Presents: They (2002)
Mistress (1992)
Up in the Air (2009)
Tyler Perry's Daddy's Little Girls (2007)
For more details on the best film and television available online, consult Vulture's What to Stream Now hub.