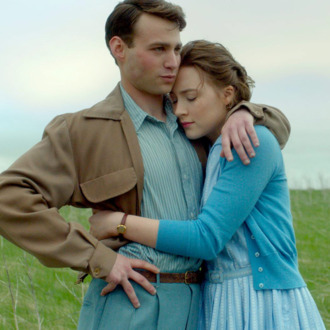 At the beginning of (and during) each month, HBO adds new movies and TV shows to HBO Go and HBO Now. We figure you want to know what they are. For more comprehensive coverage of the best titles available on HBO and elsewhere, check out Vulture's What to Stream Now hub, which is updated throughout the month.
The Truman show: Capote (2005)
The great Philip Seymour Hoffman somehow makes the act of writing look interesting in Bennett Miller's story of Truman Capote, who became obsessed with small-town murderers while researching In Cold Blood. Hoffman's twitchy, bravura turn is truly something to behold. If it's not his all-time best performance, that's only because there are so many other great ones to choose from. Available August 1.
In your eyes: Say Anything … (1989)
Cameron Crowe had previously written two films — The Wild Life and Fast Times at Ridgemont High — but Say Anything … marked his directorial debut. A big-hearted love story about kids just out of high school, this film's as good an introduction to Crowe's witty, charming filmography as anything. Available August 1.
Say hello to: Scarface (1983)
Of all of Brian De Palma's big, bloody movies, Scarface might be the biggest and bloodiest. The story of Tony Montana (Al Pacino), a Cuban immigrant who rises to power in 1980s Miami, Scarface is worth revisiting in light of Noah Baumbach's recent documentary De Palma, which hones in on the director's particular style and the lasting influence of films like this one. Available August 1.
Now you're in New York: Brooklyn (2015)
On the opposite side of the immigration drama spectrum from Scarface is John Crowley's Brooklyn, a sensitive portrait of a young woman's move from Ireland to America, adapted from Colm Tóibín's novel. Saoirse Ronan gives a subdued, mesmerizing performance as she navigates between her pair of transatlantic beaus, played by Emory Cohen and Domhnall Gleeson. Few films are as kind or as generous to their characters as Brooklyn, which looks upon past with an eye that's both candid and delicately nostalgic. Available August 13.
The best of Eddie: The Theory of Everything (2014), The Danish Girl (2015)
Eddie Redmayne quickly rose from My Week With Marilyn and Les Misérables to become one of Hollywood's go-to prestige actors, as showcased in the one-two punch that was The Theory of Everything (which earned him an Oscar) and The Danish Girl (which earned him a nomination and his co-star Alicia Vikander a win). Both are imperfect movies, held together by Redmayne's twitchy, expressive mannerisms. If truly you want to watch his best work, try the bonkers Jupiter Ascending, which was added to HBO Go's catalogue earlier this year.
The Theory of Everything is available August 1; The Danish Girl is available August 26; Jupiter Ascending is already available, and just waiting to be loved.
TELEVISION
Meet the Donors (August 1)
Dios, Inc.  (Season 1 Finale) (August 5)
Hitchcock/Truffaut (August 8)
Hard Knocks: Training Camp with the L.A. Rams (August 10)*
El negocio (Season 3 Premiere)(August 12)
The Night Of (Limited Series Finale) (August 28)
*Episodes of Hard Knocks will be added to HBO NOW the morning after their linear debuts
MOVIES
August 1
Aurora (2015)
The Aviator (2004)
Brown Sugar (2002)
The Bucket List (2007)
Capote (2005)
Carlito's Way (1993)
Carlito's Way: Rise to Power (2005)
Charlie Wilson's War (2007)
The Chase (1994)
Dog Day Afternoon (1975)
Hollywoodland (2006)
Hotel for Dogs (2009)
Life or Something Like It (2002)
No Reservations (2007)
One Hour Photo (2002)
Say Anything… (1989)
Scarface (1983)
Scent of a Woman (1992)
Simon Birch (1998)
Summer Catch (2001)
The Theory of Everything (2014)
Youth (2015)
Available later in August
Detras de la verdadaka (Behind the Truth) (2014)(August 5)
The Peanuts Movie (2015)(August 6)
Felices 140 (a.k.a. Happy 140) (2015)(August 12)
Brooklyn (2015)(August 13)
Point Break (2015)(August 20)
In the Heart of the Sea (2015)(August 27)
Seventh Son (2014)(August 25)
The Danish Girl (2015)(August 26)