YouTube Releases a List of Most Popular Fourth of July Songs, Toby Keith and Katy Perry Reign As King and Queen
"God Bless the U.S.A." gets major play.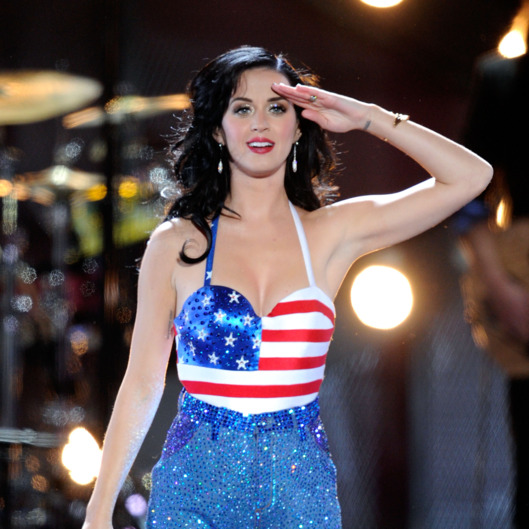 YouTube just figured out your fireworks playlist. Looking at data from 2013 to 2015,  fourteen songs on YouTube see major spikes on America's birthday. Your number one Fourth of July song, according to the platform? Lee Greenwood's "God Bless The U.S.A."  Shocker, we know. In second place, another point for country music, Toby Keith's "Courtesy of the Red, White, and Blue (The Angry American)." Third, fourth, place are a run of patriotic standards, "The Star Spangled Banner," "God Bless America," and "Yankee Doodle."  We don't get the Boss until the sixth slot (Springsteen's "Streets of Philadelphia.") The National Anthem places surprising low at No. 7. It isn't 'til we get to the eighth song on the list that we see Katy Perry's seemingly-written-for-the holiday "Firework." Don't fret Katy Cats, Perry has another song on the list, "Teenage Dream" (For the Fourth? If you say so.) The undisputed Musical King of Independence Day is Toby Keith, with three songs total on the list ("Hope on the Rocks" and "Red Solo Cup" round out his trifecta). Don McLean's "American Pie" snags a spot, as does Miley Cyrus's "Party in the U.S.A." and Creedence Clearwater Revival's "Fortunate Son." These are your jams, America. Happy birthday, lady!