Aasif Mandvi to Star in Showtime Comedy Fatwa
He will produce, write, and star in the dark-comedy satire.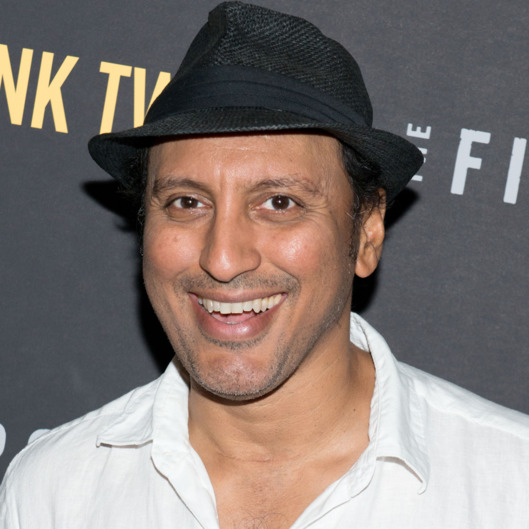 Things didn't really work out for The Brink at HBO, so Aasif Mandvi is skipping over to that other premium cable behemoth for his next project, a satirical dark comedy called Fatwa, according to Deadline. Mandvi will play L.K. Hussein, a struggling cartoonist whose career gets a huge boost after something he makes stirs up enough controversy for people to start sending him death threats. Given that a fatwa is a ruling issued by a religious authority figure based on a point of Islamic law, we're guessing that Hussein's offensive drawing has something to do with material considered offensive by the Muslim community. Mandvi is developing the show with Dave Holstein, and both of them will write as well as produce for Showtime. The two men previously collaborated on The Brink, which HBO renewed for a second season before changing course and canceling it last fall.