Al Sharpton Thinks the Oscars and Right-Wing Media Are Trying to 'Smear' Nate Parker
"Now, all of a sudden, they rediscover what they already knew."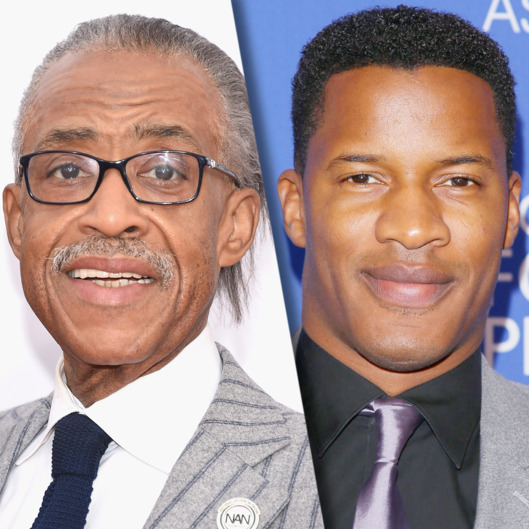 In the wake of the rediscovery of rape charges that have come back to potentially hurt Nate Parker's Oscars chances, the Birth of a Nation director and star has found at least one prominent supporter: Reverend Al Sharpton. At the Harlem headquarters of his National Action Network, Sharpton told dozens of activists that he believes the Academy of Motion Picture Arts and Sciences and "right-wing media" are trying to "smear" Parker's attempt to tell Nat Turner's courageous story, the Root reports. "Now, all of a sudden, they rediscover what they already knew. The way you kill the message is you try to smear the messenger," he said. "All I want to know is, what is the standard? Is the standard now that you can take an almost two-decade acquittal and beat him down and deny him the Oscars, but it's all right for others who've done crazy stuff to be Oscar material?" Sharpton, who has a history of criticizing the Academy for its treatment of black culture and art, reportedly personally called Parker last week to offer his support. In public comments to Deadline, Parker has maintained his innocence; he was acquitted of sexual assault charges in 2001.
Ultimately, Sharpton chalks the resurfaced allegations up to Hollywood trying to erase another vital piece of black American history: "All these millions of dollars these folks get paid, and they won't tell our story ... And here comes a man with a wife and five children who puts it all on the line, and you think I'm going to be quiet? We are going to stand up and tell our story."