Black-ish's Adorable Marsai Martin Joins Amazon's Adorable American Girl Special
Diane is going back in time.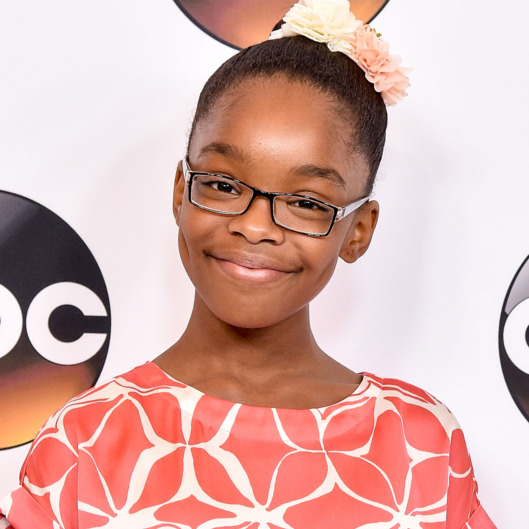 Marsai Martin, the best part of Black-ish, alongside all the other best parts of Black-ish, is going back to the civil-rights era. Martin will play American Girl doll Melody in Amazon's upcoming special Melody, 1963: Love Has to Win, an American Girl Story. Set in Detroit, the special follows Melody's "emotional journey of self-reflection" in the wake of the Birmingham, Alabama, church bombing as she learns to "stand up for what's right, even when it's hard or scary." Idara Victor (Rizzoli & Isles) will play her mother, Frances Fisher will play her teacher, and Frankie Faison will play her grandfather. The special is executive produced by Common, which is good, because as American Girl diehards might know, Melody is quite a singer. The special will premiere on Amazon Prime this fall.