Ash vs Evil Dead and Blunt Talk Will Return to Starz in October, Filled With Chainsaws and Charm
Your bad babysitters return this October.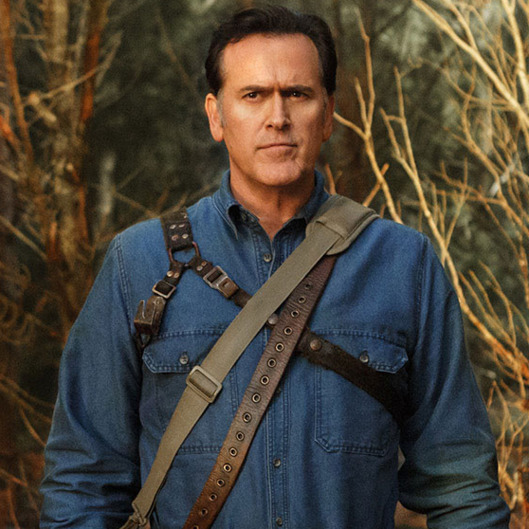 The Starz network has become the rowdiest kid in the TV playpen, and two of your favorite personality cults finally have play dates for their second-season returns. Bruce Campbell will reenter your homes to awkwardly hit on your moms on Sunday, October 2, at 8 p.m. as Ash vs Evil Dead bows for its second season, and Patrick Stewart will roll in to charmingly seduce your moms on the very same night, just a half hour later, for the sophomore return of Blunt Talk. Despite their obvious personality differences — Patrick is a suave English thespian and Campbell is a distinctly American B-movie star with an excess of bravado that just works for him — both men play lovable idiots who are almost entirely out of touch with how to operate in polite society and have way more power and influence than they deserve. Naturally, Campbell is the one fighting the undead while Stewart is the British newsman set on conquering the American media landscape. It'll be groovy, baby.