Craig Robinson and Adam Scott to Star in 'Comedic X-Files' Series for Fox
The Pontiac Bandit and Ben Wyatt strike again!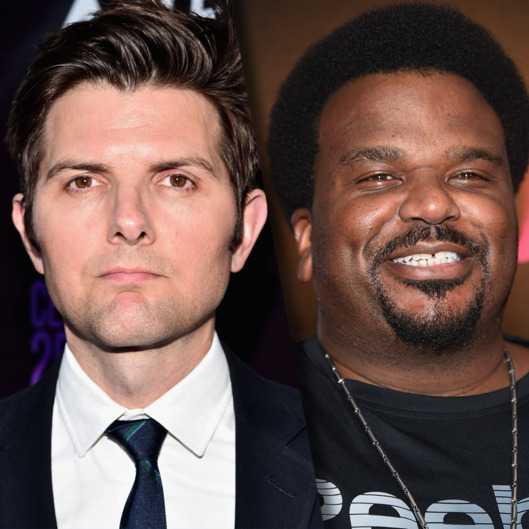 We want to believe ... that this show will feature an abundance of calzones. Fox has landed a new comedy, Ghosted, for the network, which Craig Robinson and Adam Scott will be starring in and executive producing. The show is characterized as a "comedic X-Files" and centers around a "cynical, hilarious skeptic" (Robinson) and a "genius true believer" of paranormal activities (Scott) who are hired by the Underground Investigative Service to explore widespread "unexplained activity" in Los Angeles — while also "uncovering a larger mystery that could threaten the existence of the human race." Tom Gormican will pen the script and also executive produce the series. So who'll be the pseudo-Mulder and pseudo-Scully?