David O. Russell Developing a TV Series Starring Julianne Moore and Robert De Niro
This is going to cost some network a lot of money.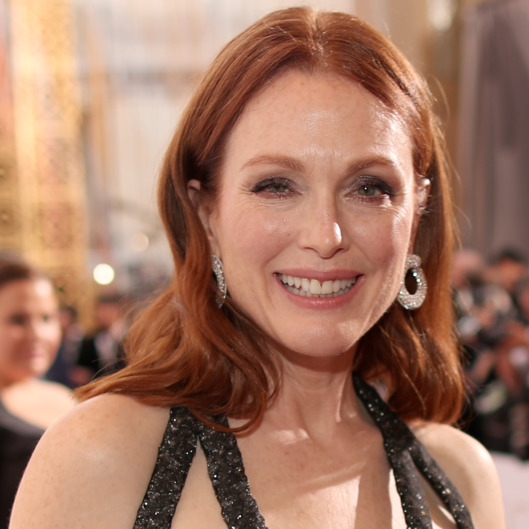 There's a new TV project being shopped around Hollywood that makes even the term "prestige" feel insufficient. David O. Russell is developing a series with Megan Ellison of Annapurna Pictures (the house that produced both Joy and American Hustle) that has Julianne Moore and Robert De Niro attached to star. Details are very limited right now, since the project seems to be in its most nascent stages. It's even unclear whether the show would be intended for a limited-run or multiple-season pickup. But according to Deadline, it could be a "crime/cop thriller that may be set in the 1990s," and the pitch is being directed at streaming and cable outlets, which makes sense. Also unsurprising, Variety is reporting that Russell's camp is asking potential network hosts for a "hefty financial commitment even in advance of a formal pitch" from the high-profile and notoriously controlling director. Could the ultra-fruitful Russell and Lawrence connection lead to J.Law's return to television? Let's hope so, because we haven't seen the actress in 1990s fashion yet, and a ribbed, cropped turtleneck sweater sounds like the missing link in her otherwise illustrious filmography.