Empire Is the Subject of a Class-Action Lawsuit About Its Filming at a Juvenile Detention Center
Filming of the Fox series at the Cook County Juvenile Temporary Detention Center is alleged to have left residents in "lockdown."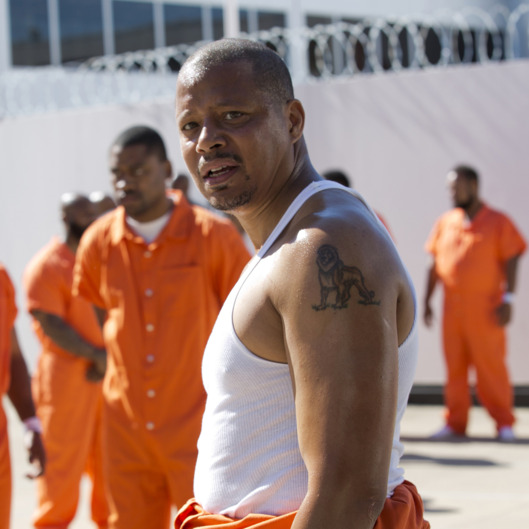 Empire has a new legal mess to contend with: Fox is being hit with a class-action lawsuit, with former residents of the Cook County Juvenile Temporary Detention Center alleging that scenes shot at the facility left the residents in "lockdown." The suit concerns the first two episodes of Empire's second season, which filmed at the detention center as part of the Lucious-goes-to-prison plot (special guest star Chris Rock was also in these episodes). According to Deadline, the suit contends that filming, which took place June 21-26, July 13-16, and August 23-26 of last year, barred the center's underage inmates from accessing their classes, recreation yard, chapel, or library, in addition to restricting their family visits. 
Lodged by two now-former residents, the suit (available here) reads: "The Fox Defendants deliberately encouraged the Government Defendants to improperly place the JTDC on lockdown during the filming of Empire, for commercial benefit." The plaintiffs are seeking relief for up to 400 class members for the "lockdown" conditions. The lawsuit is just the latest legal headache orbiting Empire; the past months have also seen Sean Penn's charge against Empire creator Lee Daniels, a case alleging that Taraji P. Henson's Cookie is based on Sophia Eggleston's memoir, and filings by Terrence Howard's former management over unpaid Empire commissions (they say they prevented Howard's firing from the show). Well, that's Empire for you. Never short on plot.