Game of Thrones Cast Plays Heads Up! On Set, Yet, Somehow, No One Was Beheaded
Oh, shame! Is it shame?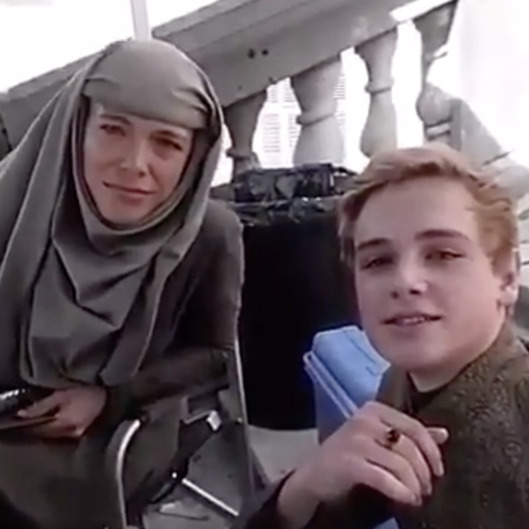 Fantasy allows the audience a glimpse into an imaginary alternate reality, one built around real magic, medieval ideals of honor and heroism and, of course, Ellen DeGeneres's iPhone app Heads Up! Game Of Thrones' Jonathan Price, Eugene Simon, Dean-Charles Chapman, and Hannah Waddingham, whose robes must be absolutely drenched with sweat, are all excellent at the game as evidenced by Simon's Instagram video. This is probably due to the incredible number of hours they spend waiting together on set, but also, whoever loses has to take a walk of atonement to Craft Services and get everybody snacks.