Behold! George R.R. Martin Says His Wild Cards Series Will Be a TV Show
Great news! Now, get back to writing <em>A Song of Ice and Fire</em>.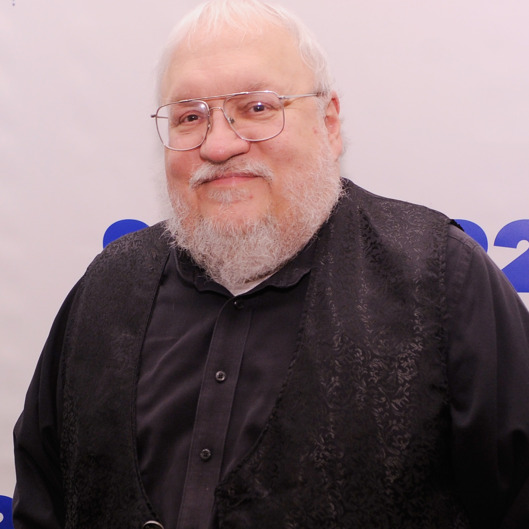 On Saturday, while George R.R. Martin wasn't writing the much-anticipated sixth book in his series A Song of Ice and Fire or an episode of Game of Thrones, the author took to his LiveJournal to announce that his long-running Wild Cards book series is being adapted for television through Universal Cable Productions. The ongoing science-fiction series, edited by Martin and Melinda M. Snodgrass, is a shared-universe collection with several authors. The books all take place in a world where, after World War II, a virus wreaked havoc on humanity. After it had killed nearly the entire human race, superheroes and deformed mutants inherited the earth, with these remaining subgroups called "aces" and "jokers." The premise of Wild Cards is based on a role-playing game Martin, Snodgrass, and several of their author buddies also living in New Mexico played in the early and mid-1980s. Since the first book was published in 1987, the series has spawned 22 (soon to be 23) books. So don't let anyone tell you that your hours spent playing Dungeons and Dragons in a basement won't lead to a successful career.
Martin is currently tied up in a little exclusive television deal with HBO, and will not be actively participating in this series. But, he wrote on his blog, "I have every confidence in [executive producers] Melinda Snodgrass and Gregory Noveck. They know and love the Wild Cards universe almost as well as I do, and I think they will do a terrific job."