Hulu Nabs the Streaming Rights to Community Season 6
As well as WGN dramas <em>Underground</em> and <em>Outsiders</em>.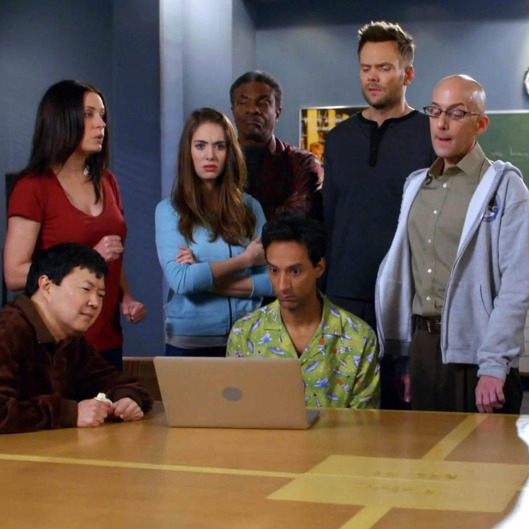 And Jesus wept! Did you get that reference? If you didn't, maybe you need to watch the sixth season of Community, you know, the one that you didn't watch because you couldn't figure out Yahoo Screen (the show's still pretty good!). Today, Hulu announced that it struck a deal with Sony Pictures TV to pick up the streaming rights to the sixth season of the Dan Harmon sitcom from Yahoo, which originally aired on the site's failed streaming platform. Hulu also got the rights to WGN America's Underground and Outsiders. Past seasons of those shows are already available on the site, and future ones will come online just eight days after their broadcast finales. After this deal, Hulu has every single episode from all six seasons Community ready to binge at a moment's notice. Now about that movie ...