Jill Soloway Will Produce a Musical-Comedy Series for Amazon Studios
The show will come from <em>Transparent</em> writer Ethan Kuperberg.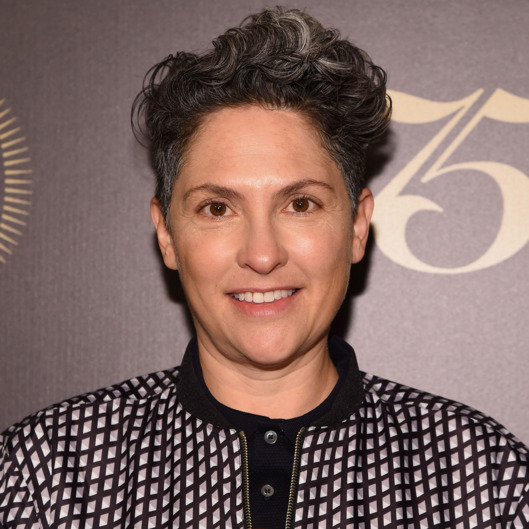 Business is booming for Jill Soloway. Last summer she signed an exclusive production deal with Amazon Studios. In February, she got the green light to develop a new comedy called I Love Dick, starring Kevin Bacon and Kathryn Hahn, and The Hollywood Reporter writes today that she will produce a musical comedy penned by one of her Transparent writers, Ethan Kuperberg. The story will follow "a woman's search for love and self-discovery in Los Angeles," and the concept was conceived by Kuperberg. As part of the deal Soloway signed with Amazon, the studio will produce original content created through her company, Topple Productions, which includes projects from other writers in addition to Soloway herself. Beyond the serial-narrative space, she is also leading development for a movie called Ten Aker Wood, about a woman who leaves a bad marriage to work on a marijuana farm in Northern California, and an adaptation of Cynthia D'Aprix Sweeney's novel, The Nest.